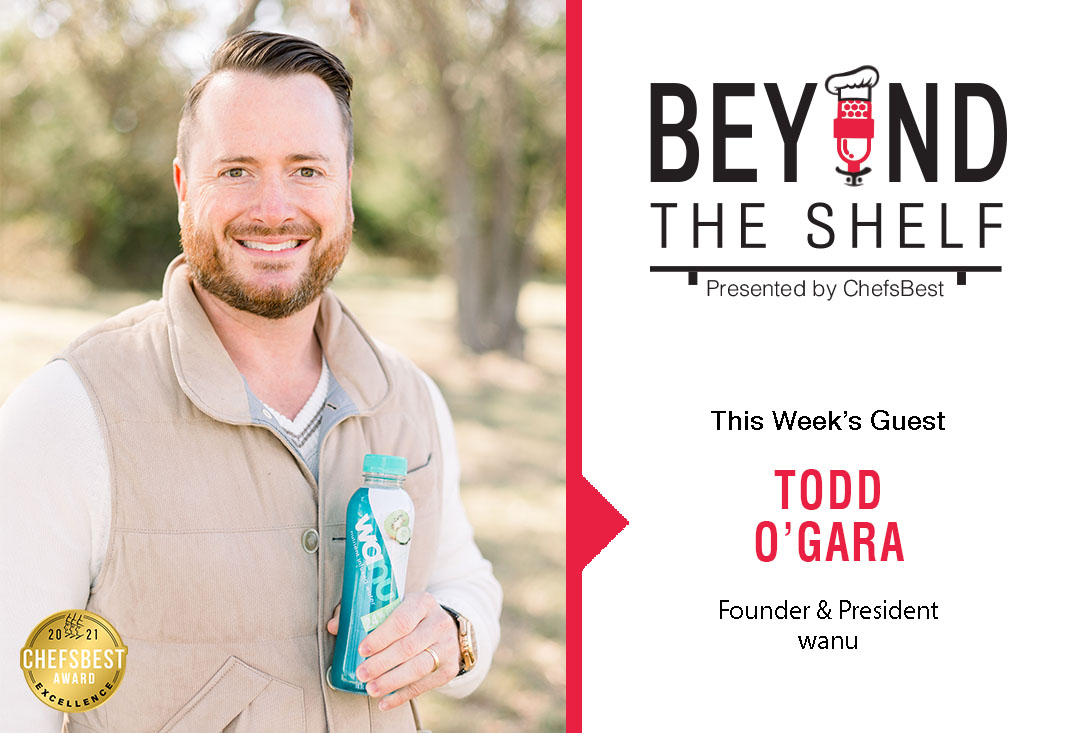 Why functional beverages are the future of the industry with Todd O'Gara of wanu water
This week on Beyond the Shelf, we spoke with the President and Founder of wanu water, Todd O'Gara. wanu water has created flavored, nutrient-infused functional beverages that help boost your energy and metabolism. In this episode, we discussed the history of the beverage industry including how sugary drinks gained popularity throughout the 90s and 2000s, and how tides are quickly turning. Todd gave us some insights into where they felt the industry was lacking, and their functional beverages are hitting on a lot of the trends that consumers are interested in.
To stay up to date on all new episodes, subscribe to Beyond the Shelf on Spotify, Apple Podcasts, Stitcher, and iHeartRadio – and don't forget to leave us a review on Apple Podcasts.
Beyond the Shelf dives into the food and beverage industry with guests from all corners of the business including founders/CEO's, marketers, chefs, dietitians, researchers, and other influencers. Topics range from retail and production trends to expert tips on marketing to inspiring stories from growing companies, popular chefs, and much more! From ChefsBest – taste and quality experts in the food and beverage industry.
What did you think about the episode? Let us know by tagging us on Facebook, Twitter, Instagram, and LinkedIn