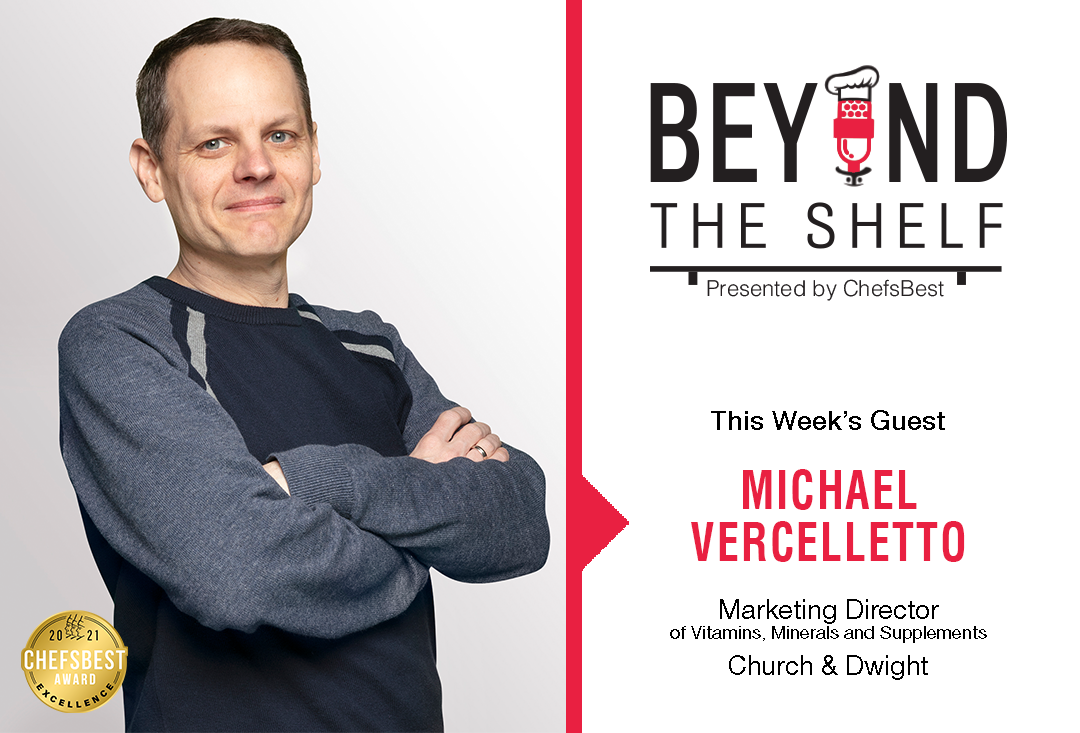 What's new in the vitamin and supplement industry with Michael Vercelletto of Church & Dwight
In this very special 100th episode of Beyond the Shelf presented by ChefsBest, we spoke with the Marketing Director of Vitamins, Minerals and, Supplements at Church & Dwight, Michael Vercelletto. In this episode, Michael shared with us how Vitafusion and L'il Critters have continued to share their core value of providing delicious vitamins for all. We also discussed how the last year has shaped the vitamin and supplement industry, as well as how their partnership with the Fruit Tree Planting Foundation is helping to bring fresh affordable food options to underserved communities.
To stay up to date on all new episodes, subscribe to Beyond the Shelf on Spotify, Apple Podcasts, Stitcher, and iHeartRadio – and don't forget to leave us a review on Apple Podcasts.
Beyond the Shelf dives into the food, beverage, vitamin, and supplement industry with guests from all corners of the business including founders/CEO's, marketers, chefs, dietitians, researchers, and other influencers. Topics range from retail and production trends to expert tips on marketing to inspiring stories from growing companies, popular chefs, and much more! From ChefsBest – taste and quality experts in the food and beverage industry.
What did you think about the episode? Let us know by tagging us on Facebook, Twitter, Instagram, and LinkedIn