Licensee Spotlight: Foster Farms TV Spot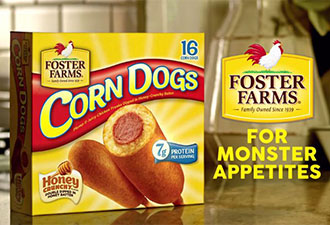 Foster Farms, the 2015 winner of the ChefsBest Best Taste Award for corn dogs, released a new commercial this week. The ad spot was featured in Adweek's AdFreak, where their agency, Odysseus Arms, received praise for their creativity in capturing the appetite of young boys.
This ad spot is a great example of the many options food and beverage brands have for creatively applying their licensed ChefsBest awards to marketing efforts. The ChefsBest award, once earned and licensed, can enhance return on investment on brands' existing marketing initiatives — whether in TV spots, social media, digital ads, circulars, or packaging design.